GMcG's Tony Nicholl is new CAI President and Chairman of CCAB
28 May 2015
Congratulations to Tony Nicholl, Managing Partner of GMcG Group, who has been elected President of Chartered Accountants Ireland (CAI) for 2015-2016. Chartered Accountants Ireland represents almost 24,000 Chartered Accountants throughout the island of Ireland and in 93 countries around the globe. It is the largest, longest established and fastest-growing professional accountancy body in Ireland.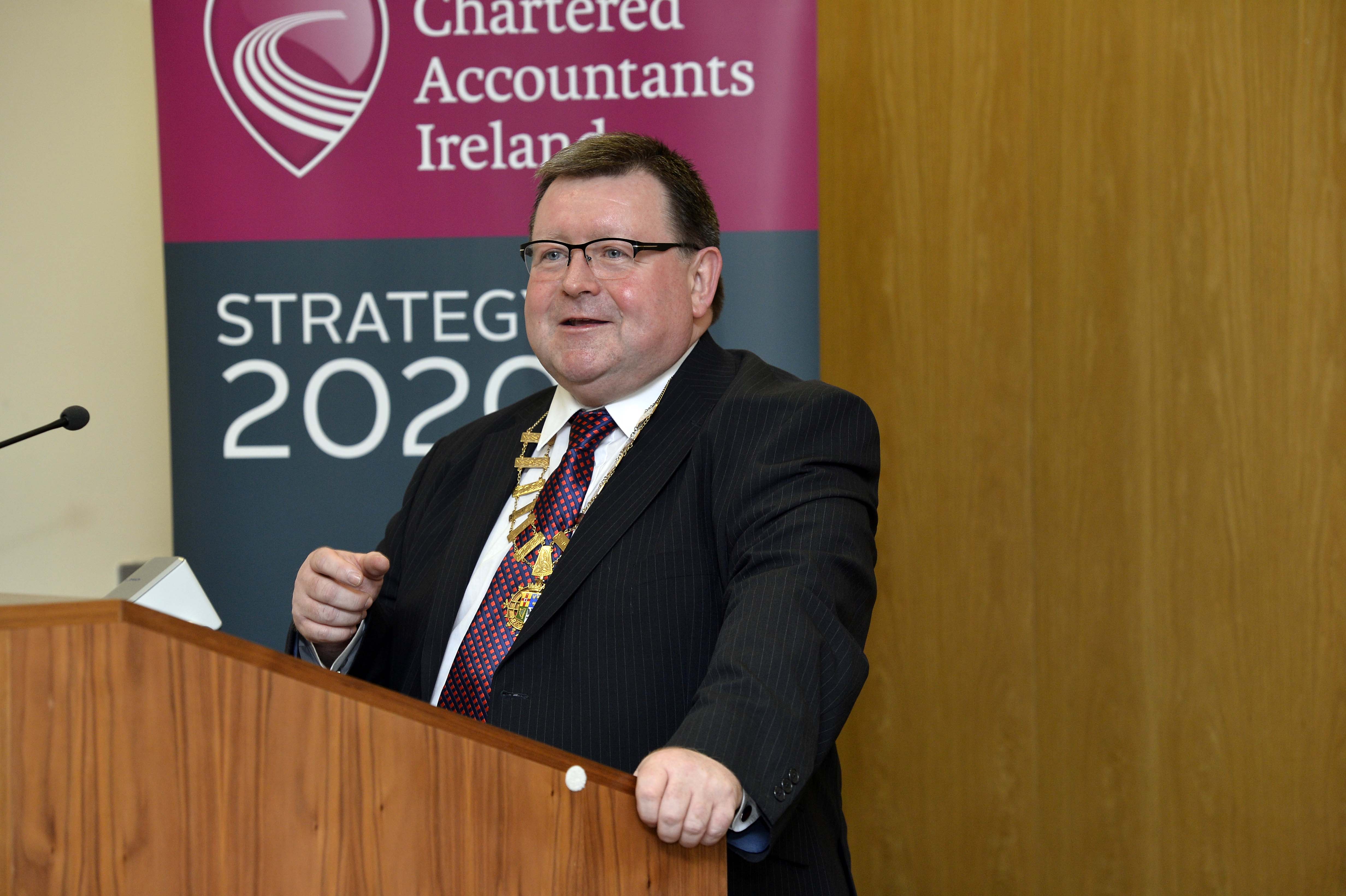 Tony's status and experience gained further recognition in June when he was appointed Chairman of CCAB – the combined group of the UK's main Accountancy bodies. The total membership of the five CCAB bodies - ICAEW, ACCA, ICAS, CIPFA and Chartered Accountants Ireland - amounts to 245,000 professional accountants in the UK and the Republic of Ireland (354,000 worldwide).
As well as being Managing Partner of GMcG Chartered Accountants Tony leads the Goldblatt McGuigan Forensic Accounting team. He is a highly experienced forensic accountant and expert witness with over 20 years experience gained in some of the largest commercial, matrimonial and personal injury cases in Northern Ireland, and has also acted as arbitrator and mediator in a number of commercial disputes. Tony is a Fellow of the Institute of Chartered Accountants in Ireland (CAI) and also Past Chairman of the Ulster Society of Chartered Accountants (2004/05). In 2009 Tony was appointed a member of Council of CAI and sits on the CAI Oversight Board, Remuneration Committee and Representation and Technical Policy Committee. In the past he has been on CAI Members in Practice Committee, Member Services Committee, Reputation Committee, Audit Committee and represented CAI on the CCAB Money Laundering Working Party. He has also presented at CAI and other conferences and given training courses to a range of professional bodies including the Bar Council, the Belfast Solicitors Association and the Law Society.
In his acceptance speech, Tony highlighted the privilege of being elected as President of Chartered Accountants Ireland and also acknowledged the support of his colleagues at GMcG Group:
"I must acknowledge the fantastic support I have received from Partners and Staff in Goldblatt McGuigan and the wider GMcG group. In particular I would like to single out Jackie Smith who I met, as a shy introverted trainee (that's me not Jackie!!) on the first day of our training contract back in September 1979. The support of colleagues is absolutely vital for anyone considering investing significant time and effort for a role such as this, and I really appreciate that backing".