Coronavirus Equity Investment Fund
11 September 2020
Invest NI has recently introduced the Coronavirus Equity Investment Fund (CEIF) as part of its Access to Finance portfolio. This fund is targeted at small and medium enterprises, particularly those high potential start ups at an early stage that have seen a reduction in the funding options available to them in the current environment.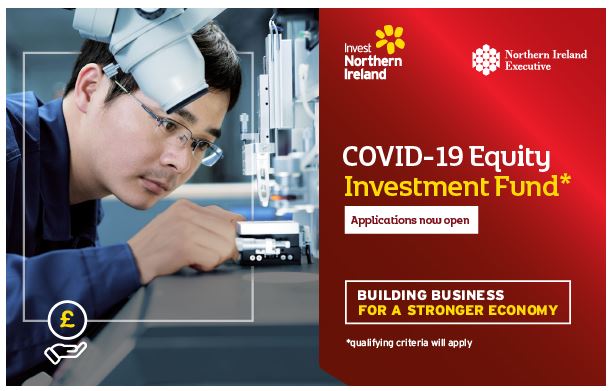 A maximum of £700k is available per business and the investment can be by way of equity investment or Convertible Loan Notes issued on the same terms as from other investors in the funding round.
Eligibility
CEIF is open to all early stage high-growth potential businesses operating in Northern Ireland if:
It has maximised all other available funding sources.
It is an unlisted SME operating in a market for less than seven years following the first commercial sale.
The business was not in financial difficulty or subject to insolvency procedures at 31 December 2019.
It can quantify the impact CEIF support will have on the business such as research and development into new products and/or helping with access new sales and marketing opportunities.
It can demonstrate the business has innovative technology, a significant international market opportunity, export growth prospects, credible promoters and a scalable business model.
It can demonstrate how the funding will increase the value of the business and outline potential exit opportunities.
It has already sourced investment from other investors but still has a shortfall in what is needed to achieve its business plan.
 The fund supports technology and innovative businesses with a focus on:
advance manufacturing
digital and creative technologies
life and health sciences
cyber security
precision medicine
big data, internet of things and analytics
The primary purpose of the CEIF very much appears to be to fill the current funding gap and act as a last available option for finance. Before applying, a business must have maximised its investment from all other possible funding sources, including private investors and Invest NI's Access to Finance.
Full details on the fund and how to apply can be found HERE

Director, Audit and Business Advisory Services